NEW DELHI: Be it with the bat or while donning the wicket-keeping gloves, India's young wicket-keeper batsman
Rishabh Pant
has managed to cement his place in the national team as a playing XI regular.
He was criticised in the initial part of his career, especially for his wicket-keeping skills, which needed a lot of work, but he got the support from the team management and managed to turn himself into a match winner. The 23 year old still has a long way to go as far as honing his wicket-keeping skills are concerned, but there has been a definite improvement.
Early on in his career, Pant was also criticised for throwing away his wicket by going for rash shots, after getting in. He has worked on that too.
It's in fact Pant's exploits with the bat which have made it impossible to keep him out of the team. So much so that he has also become the first choice keeper in the Test team, both in foreign conditions and at home.
Former India all-rounder and the 2011 World Cup player of the tournament,
Yuvraj Singh
feels Pant has proved himself as a match-winner and agrees that Pant has matured with age.
"I am very glad, that you are saying he is very mature and he is a find for India, because I felt he got a lot of criticism after the ways (in which) he got out. So, it is good to listen to some positive words for him. I totally agree with you. Rishabh has proven that he is a match-winner. In tough conditions like Australia, the way he batted and the way he got a brilliant hundred against England as well. He is probably a key (player) in the middle order," Yuvraj told TimesofIndia.com in an exclusive interview.
Rishabh Pant (ANI Photo)
That Pant is a very talented limited-overs batsman was evident from the beginning, but perhaps the biggest turning point of his career so far was India's 2018 tour of Australia.
He scored 350 runs in 4 matches at an average of 58.33. There was a sense of responsibility in him. In the crucial Sydney Test, with India leading 2-1 and needing a win or a draw to win the series, Pant once again stepped up to the plate. If Man of the match Cheteshwar Pujara was patiently keeping the Australian attack at bay, Pant was seen accelerating India's run-rate, not allowing the Aussie bowlers to dominate proceedings. He scored an unbeaten 159 off 189 balls, an innings which had 15 fours and a six. India drew the match and clinched their maiden series win on Australian soil.
Pant continued his love affair with Australia on India's last tour in 2020-21. With the team battling multiple adversities and injuries, he scored 97 runs off 118 balls in the third Test, the highest by an Indian batsman in the match. In the fourth Test in Brisbane, he slammed an unbeaten 89 runs off 138 balls. He was adjudged Man of the match, as India wrapped up a 3 wicket win and with it an unforgettable 2-1 series win.
Pant had proved he is one of the best travellers in the team.
Back home, he was picked in the playing XI again ahead of Wriddhiman Saha for the Test series against England.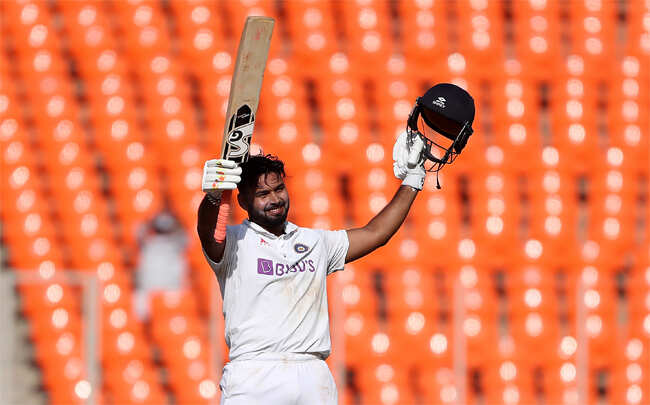 Rishabh Pant (Image credit: Surjeet Yadav/Getty Images)
In the four matches that Pant played against England, he scored 270 runs at an average of 54.00, including one century and two fifties. He batted at a strike rate of 84.11 in the four-match series, which India won comprehensively 3-1.
Yuvraj, who played a vital role in India's two World Cup triumphs (2007 and 2011), sees a glimpse of Australia's legendary wicket-keeper batsman Adam Gilchrist in Pant.
"I see someone, Rishabh Pant, like Adam Gilchrist who can change the course of the game. Gilchrist changed the course of the game in Test cricket when he came onto the scene. And I feel Rishabh can do the same," Yuvraj told TimesofIndia.com.
"I also see Rishabh as a potential Indian captain in the future. Because he is jumpy, chirpy, and talks around. But I feel he surely has a smart brain as well, because I saw him when he was captaining in the IPL for Delhi Capitals. He did an incredible job. So, people should look at him as the next captain of the Indian team in the coming years," Yuvraj, who played 40 Tests, 304 ODIs and 58 T20Is for India further told TimesofIndia.com.
WHO WILL BE THE NEXT YUVRAJ SINGH FOR INDIA?
Over the years, Yuvraj became one of India's biggest match winners.
Which current player or players have the skill, talent and mental strength to be the next Yuvraj Singh?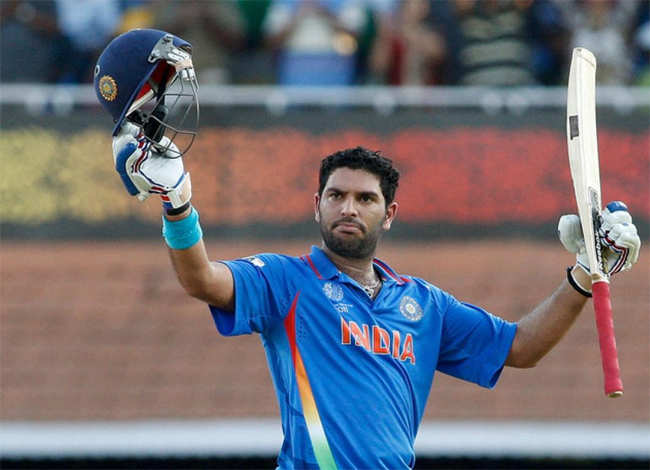 Yuvraj Singh (ICC Photo)
Responding to this Yuvraj said: "I probably don't see any left-hander right now in the middle. Overall, we have got some good hitters in the middle. We have got Rishabh. We have got Hardik. I think Rishabh and Hardik together as they play more one-day and T20 together, they both will be quite a dynamic duo, batting together. You have Ravindra Jadeja coming in. So, these three guys can change the course of the game anytime. Jadeja has improved by leaps and bounds in one-day cricket and T20 cricket."
"The left-right combination is always dangerous, as I and MS Dhoni were. So, I am looking forward to seeing Rishabh, Hardik, and Jadeja bat at the 5,6, and 7 slots," he further told TimesofIndia.com.
WHAT IS KEEPING YUVRAJ SINGH BUSY THESE DAYS?
Like many other retired cricketers, Yuvraj has also taken to golf in a big way.
"I am playing Golf. In these COVID times, it is quite important to keep a positive attitude. Times have been bad but times are going to be good as well. There are always ups and downs. I believe people should take the right measures, take their vaccines, sanitize their hands properly, wear masks, and have that attitude of being positive. Just care about your loved ones, care about your health. It is a great learning phase for the whole world," he said.
A recent development for Yuvraj was him being named as the face of Puma Motorsport in India, which saw him join the likes of Thierry Henry, Boris Becker and Usain Bolt as part of the brand's global list of legends.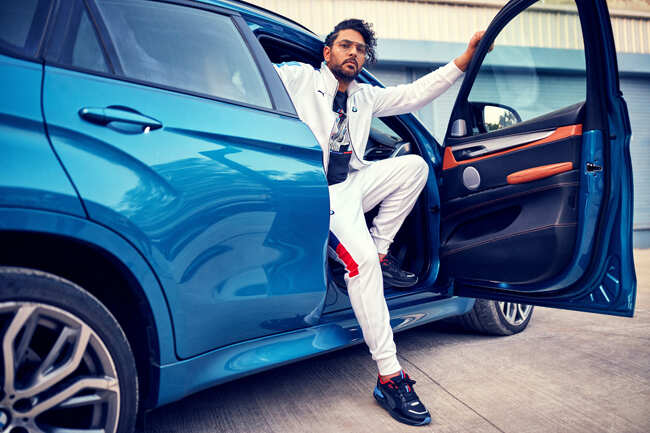 Image credit: Yuvraj Singh's Twitter handle
"My association with Puma has been about 10 years now. It has been a great journey with them. If you see internationally, their association is with legends. It has a global league of legends like Thiery Henry, Borris Becker, and Usain Bolt. It is great to be part of that legacy. The great thing about Puma is that they don't let go of their legends, internationally or across. A lot of brands let go of their athletes when they grow old or retire because they want young guys. But the great thing about Puma is that they still stick to their old legends. Because they feel that the old legends and the new generation are both responsible for making the brand popular."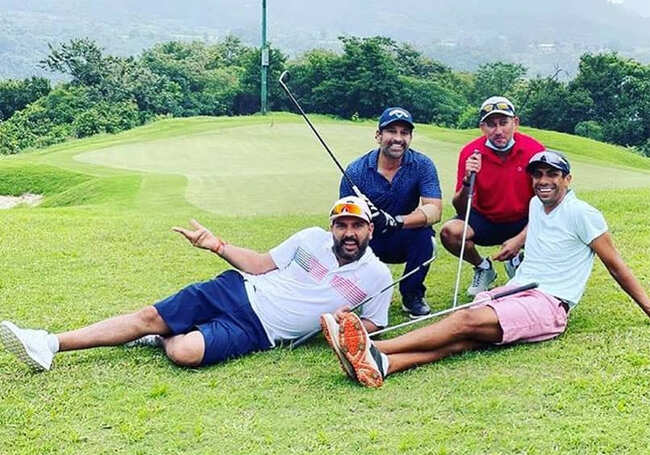 Image credit: Yuvraj Singh's Instagram
Yuvraj was recently spotted playing golf with the likes of Sachin Tendulkar, Ajit Agarkar and Ashish Nehra.
Source link

I am only use feed rss url of the following postowner. i am not writter,owner, of the following content or post all credit goes to Source link